We've added another team member to the ever growing Newicon crew, and you know what that means - a new starter blog! This month we'd like to extend a warm welcome to Gemma, who's joined the software development team. Here are Gemma's answers to our famous "new starter" questions...
What's your working background, and how did you come to work for Newicon?
I've worked as a freelancer for the past 12 years, doing both front end web development and corporate photography, but before all of that, I was a software developer. In 2019, I was hired by Newicon to take some headshots which ended up being so fun, it was the first time in my self-employment that I missed being in an office environment. Flash forward through a pandemic and a variety of different life shifts, I realised how much I wanted to be back as part of a team solving problems at a different scale. I started my job hunt in mid-January, and after a couple of my Newicon connections spotted my LinkedIn post, I was invited for an interview as a Software Developer and the rest is history.
Describe your job to a six-year-old
I write special instructions for computers to follow.
What are you looking forward to working on the most?
I'm most excited about working alongside the development team and building up my knowledge of a new-to-me tech stack. There's a lot of exciting projects happening so I'm sure I'll enjoy anything that comes my way.
What tech breakthroughs do you think we'll be seeing in the next ten years? 
I'm really excited by the prospect of making life more accessible for disabled people through technology like VR and haptics. There are so many potential uses that could create equitable experiences.
What do you like doing outside of work, any unusual hobbies?
I still enjoy time for photography, and I've recently learned padel (it's a tennis-squash hybrid that's both easier than tennis and less sweat-inducing than squash). Other than that, you'll find me walking my dog, spending time with my family, or dealing with the significant amount of laundry that both of those generate..!
Favourite film/TV show/podcast?
Legally Blonde/Black Books/Sh**ged, Married, Annoyed
What book should everyone read?
I really enjoyed Shantaram by Gregory David Follet, but a book everyone should read? I mean, maybe The Highway Code?
At Newicon we listen to a lot of music and make far too many playlists. What are your go-to songs and/or artists?
My tastes are shameful and eclectic, erring on the side of rock, metal, and general fromage. No one needs to see me air guitar to Whitesnake.
Share a meme that sums up you or your job…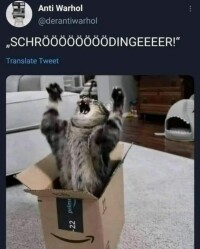 Draw yourself!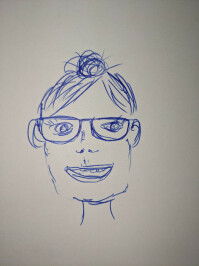 If you'd like to utilise our amazing software developers for a project, get in touch today!