The festival is a wonderful opportunity for Bristol's Technology community to come together, discuss the industry, share knowledge and create a positive synergy. This year's Bristol Tech Festival is returning to Bristol from October 10th to October 14th 2022, hosting 5 days of events focused on the expertise and insight of the city's thriving tech and digital sector.
We're thrilled that events such as Bristol Technology Festival help showcase the hard work and dedication of so many companies in our region, and we couldn't be happier to help support this year's activities. Newicon is proud to be a founding partner of BTF 2022 for many reasons, from showcasing innovation to educational talks, from fascinating future discussions to community synergy. It's truly a special event for the Bristol technology community. We are excited to be a founding partner and look forward to the 2022 festivities.
Our events

Exciting powerful future of IoT
Wed, 12 Oct   |   Runway East   |   Tickets here
Strap in and get ready for an IoT thrill ride, full of twists and turns as we break through current barriers, and envision the new tomorrow. Steve O'Brien will talk you through how new technologies are changing the future of IoT, where it could lead us and what that means for the status quo. + Meet our powerful partner Digital Ocean.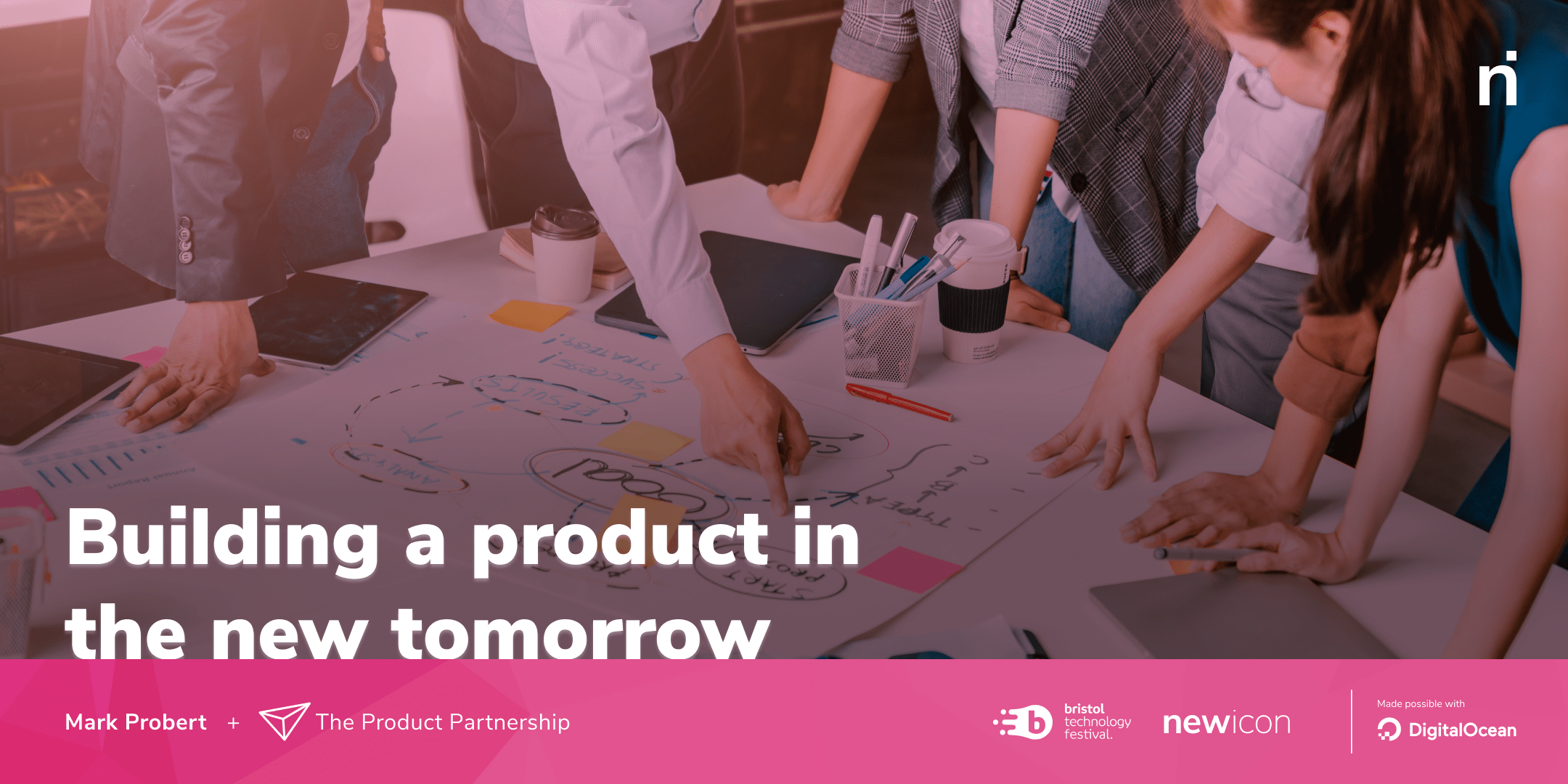 Building a product in the new tomorrow
Tue, 11 Oct | Engine Shed | Tickets here
A unique glimpse into how four of the UK's finest creative technology agencies turn good ideas, into great products. End-to-end product design and development. Mark Probert present The Product Partnership, in this exclusive event for Bristol Technology Festival 2022. With all companies in attendance, you will walk away with a wealth of experience from the multidisciplinary partners.

The key to delivering successful software solutions
Fri, 14 Oct   |   Online   |   Tickets here
In only 30 minutes, you will see how software projects expensively fail, and learn how to ensure your next software project doesn't flop.

We've been here in Bristol for 16 years now and over that time we've seen the industry grow, but nothing has compared to the last few years, where Bristol has become a booming tech hub for the UK, having a festival like BTF is so important to continue that growth and keep everyone here challenge, energised and motivated to build a new tomorrow.
To find out more about the festival and how to get involved, please visit the Bristol Tech Fest website.