The digital marketing team here at Newicon are growing in number! You may not have realised that we're a full-service Technology Partner to our clients. Not only do we create cool software, websites and design work - we also support the growth and success of our clients with digital marketing. Demand for this service is skyrocketing, so we're growing the team! 
Sam Rogers is the latest member of the team, bringing (among other things) a wealth of PPC expertise to the role. 
We asked him our standard new-starter questions, and here's what her had to say...
What's your working background, and how did you come to work for Newicon?
I have been working as a Digital Marketing Executive for three years now: two years at a fencing company in-house and one year in agency. After Covid shook everything up I was looking for a new challenge, and it landed me at Newicon.
Describe your job to a six-year-old.
I make sure people find the right thing they are looking for online. 
What are you looking forward to working on the most?
PPC accounts. It's my speciality and has always been my favourite part of the digital marketing mix.  
What excites you most about the future of digital marketing/web development/design/software/social media?
I'm really interested to see how far AI and machine learning can push into the PPC area. We are starting to see a greater push with AI and machine learning from Google within Google Ads and I'm excited to see how far they can take it.
What tech breakthroughs do you think we'll be seeing in the next ten years? 
I think how ads work online will change massively over the next few years. IOS 14 has already caused major impact and Google are aiming to remove third-party cookies support from Chrome. There will be a shift with Targeted Advertising due to these changes and it will really shake up how we serve ads to potential customers.
What do you like doing outside of work, any unusual hobbies?
I really like American football, as well as regular football, but American football is probably the more unusual one. I picked a team to support based on the fact that one of the players shared a similar last name to mine.
Favourite film/TV show/podcast?
I always liked Wall-e. As a kid I thought it was great but even now watching back and looking at how they envisioned the world and how everyone will be reliant on tech just makes me laugh at how well they did.
Do you have any hidden talents, or is there an interesting fact about you?
An interesting fact about me (or at least I think it's interesting): I used to run a Youtube channel with 20,000 subscribers.

What book should everyone read? 
Blood, Sweat and Pixels by Jason Schreier 
At Newicon we listen to a lot of music and make far too many playlists. What are your go-to songs and/or artists?
Top 3 songs right now: 
I am the Antichrist to you - Kishi Bashi
I am Steve - Hey Steve
Christmas in June - AJR
Share a meme that sums up you or your job...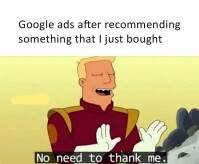 Draw yourself!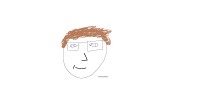 Want to find out more about how Sam and Newicon's digital marketing experts can bring traffic and leads to your business? Get in touch today.