It's time to meet another member of the Newicon team. This time, a sit-down with Ollie…
What's your working background, and how did you come to work for Newicon?
I've just finished my degree in Digital Media, I've been studying the consumption of future technologies 🎓  Visual, motion and interaction design is my cup of tea, but like most designers I find myself leaning my creativity into lots of areas!
After emailing Mark and chatting on Linkedin I really liked the look of Newicon! 'Creating tomorrow' was an opportunity I couldn't resist! Then one thing led to another and here I am writing this blog. 🧑‍💻
Describe your job to a six-year-old.
I pluck the imaginative ideas and thoughts that happen inside our minds 🧠 and then I turn them into real life things! 🖍️ I basically create things all day, and then I think about them if they work or not. 
What are you looking forward to working on the most?
There are so many to name one, I'm excited to work on them all? Newicon has so many exciting clients and projects in the pipeline along with its in-house projects like the innovation kit and Academy. 🌎
What excites you most about the future of design?
The second great wave of human-oriented computing! As we move towards augmented reality living, I look forward to designing those interfaces and interactions in 3-D space. Those technologies will completely change the way we live. ✨
What tech breakthroughs do you think we'll be seeing in the next ten years? 
Hand in hand with what most excites me about future design 🔮  I'm looking forward to seeing how 5G/6G infrastructures, smart cities and cloud computing will enhance and change our everyday lives.
The capabilities are pretty unimaginable right now, but I'm looking towards those augmented immersive futures and all the possibilities they could bring.🌌
What do you like doing outside of work, any unusual hobbies?
I'm part of the Bristol Pride team, working tirelessly to deliver the rainbow to Bristol every year 🏳️‍🌈.
I also founded a charity fundraising show called Temptation in Bristol, which to date has raised just over £10,000 for all sorts of amazing charities...I'm also quite a good cook 👨‍🍳 and I'd like to say I go for a run every morning 🏃‍♂️
Favourite film/TV show/podcast?
 
Anything Pixar! Classic that is The Office USA. The Newicon Podcast off course! 😅 (or The Receipts Podcast on Spotify)
Do you have any hidden talents, or is there an interesting fact about you?
I once spontaneously cycled from my then home in Devon right across Europe (North). It was amazing from climbing the Eiffel Tower and seeing the sights of Paris, to cycling through small rural towns which never saw tourists. Ending in the bike capital of Amsterdam! It was truly 430 miles of pure adventure on my little rusty bike. 🚵‍♂️
What book should everyone read? 
Atomic Habits by James Clear. I'm halfway through the book and already feel so enlightened. I wished I'd read this much earlier in my life! 📖 
At Newicon we listen to a lot of music and make far too many playlists. What are your go-to songs and/or artists?
It definitely depends on the day and how close it is to Friday! I'll start the week on a Lo-fi playlist, Wednesday I'll crank it up to hits lo-fi remixed, and then Friday will be full on party working! 🎶
(Some interesting work can come out of me on a Friday)
Share a meme that sums up you or your job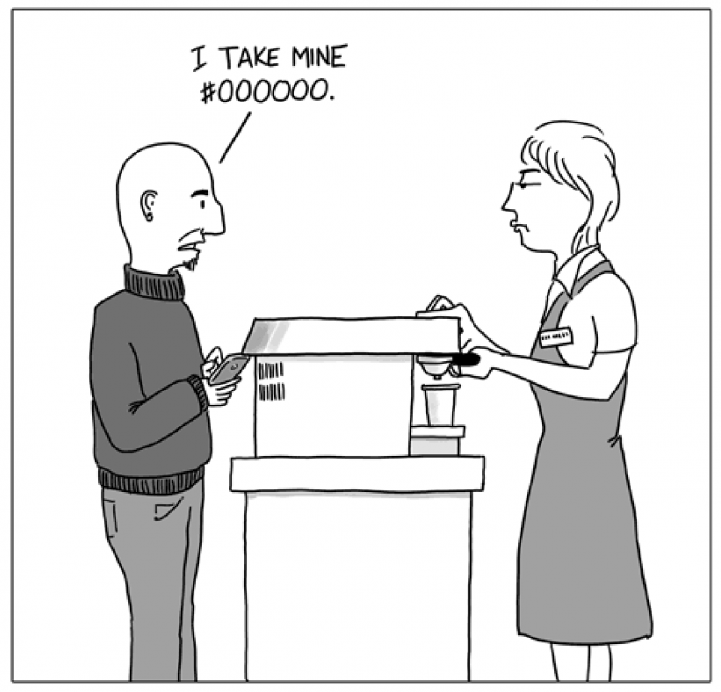 Draw yourself!
This was painful to draw! Safe to say life drawing was not my favourite in college.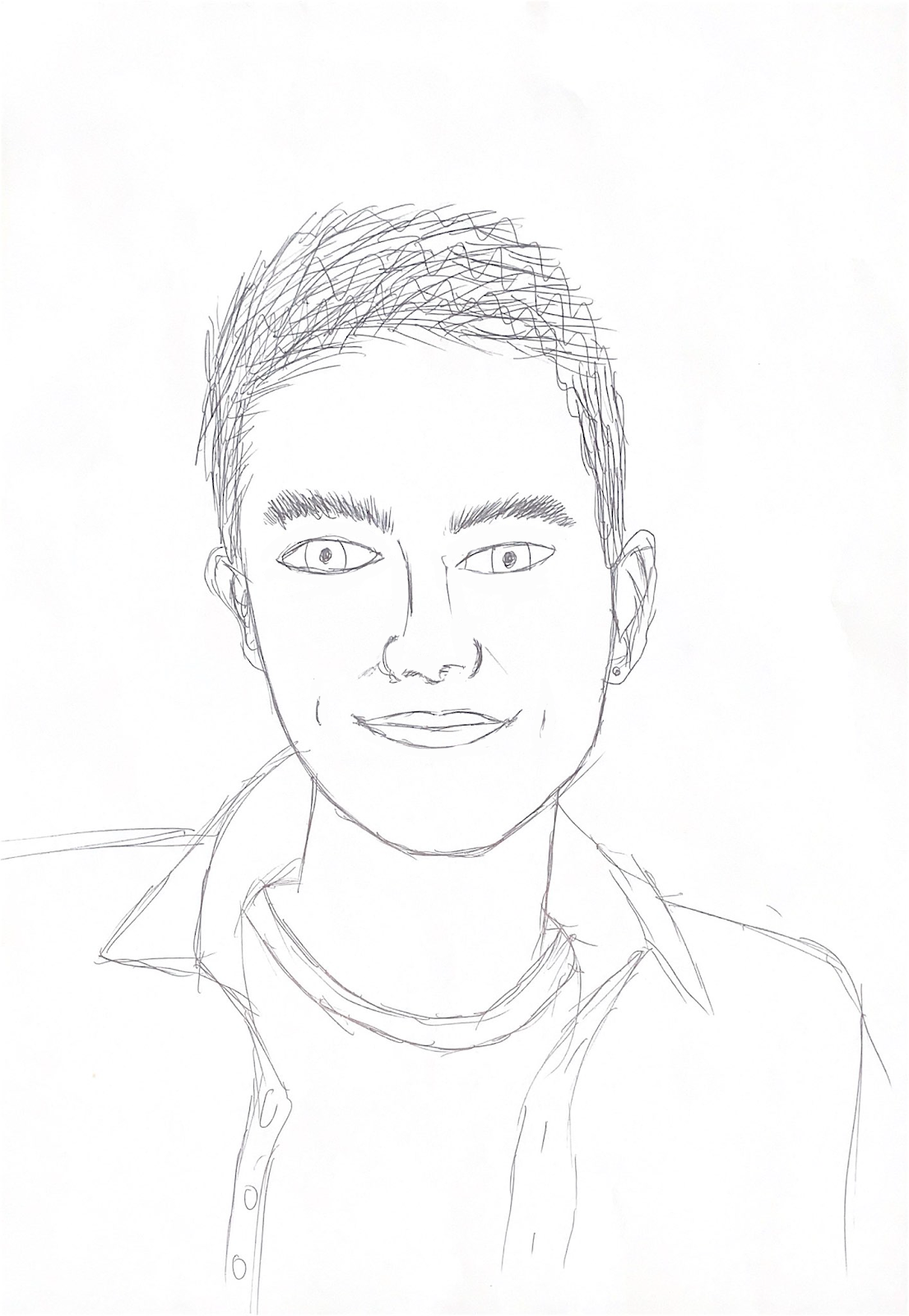 We're so excited to have Ollie joining our Design team! 
Keep an eye out as we continue this series and introduce more new members of our Design & Software Development team!