We are delighted to welcome Jada Thomas to our expanding team. Jada has recently joined us as a Digital Marketing Apprentice, bringing with her a fresh perspective, passion, and determination to make her mark in the marketing world.
It is an incredibly exciting time to come on board and join our growing digital marketing team and we are all very much looking forward to working alongside Jada.
Want to find out more about what makes her tick? Read her interesting facts and answers to our new starter questions here:
What's your working background, and how did you come to work for Flex Digital?
I am a recent 1st class Marketing and Public Relations graduate from Coventry University. I had gained experience working part-time as a Social media Coordinator at Las Iguanas. I was ready for more of a comprehensive digital marketing role but felt that there was still a lot to learn. So I searched for an apprenticeship role that would develop me professionally and personally. Fortunately, I found Flex! I could tell that Flex would be an amazing opportunity for growth as a digital marketer. I was correct, the environment at Flex Digital is so supportive, friendly and focused.
Describe your job to a six-year-old.
As a Digital Marketing Apprentice, I get to learn lots and lots of stuff about Digital Marketing. My leaders give me tasks and I learn by doing them. I do this so that one day, I will be like them and know everything about Digital Marketing!
What are you looking forward to working on the most?
I am looking forward to working on SEO-optimised social media content for different platforms. SEO is a very deep topic as well as social media and I find it interesting how they intertwine.
What excites you most about the future of web development?
Seeing where AI can take future web development and the marketing industry. I want to see whether it will be heavily relied upon.
What do you like doing outside of work, any unusual hobbies?
I like shopping, watching sci-fi programmes and doing sporty activities. I am ready to explore more hobbies such as hiking - I think it's right up my alley as I love being around nature and it's a sporty activity.
Favourite film/TV show/podcast?
My favourite tv show is Westworld.
At Flex we listen to a lot of music and make far too many playlists. What are your go-to songs and/or artists?
Michael Jackson is my favourite artist of all time…hee hee.
Another go-to artist for me is Queen Bey(oncé)
Share a meme that sums up you or your job…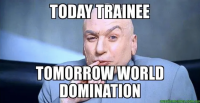 Draw yourself!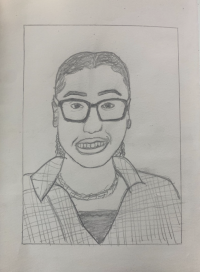 If you'd like to get your next digital project off the ground, get in touch today!